---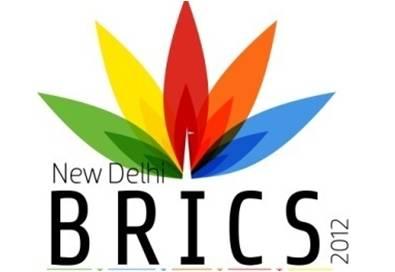 Joint Press Conference Media Statement
by President Zuma on the Conclusion of the BRICS Summit
Jacob Zuma, President, South Africa, New Delhi, March 29, 2012

Your Excellency Prime Minister Singh
Your Excellencies, Presidents Rousseff, Medvedev and Hu,
Ladies and gentlemen of the media
It has been a great honour for South Africa to participate in the Fourth BRICS Summit. The summit has been very successful.

The Delhi Declaration will reinvigorate our collective resolve to find global solutions to global challenges.

We are pleased that BRICS Leaders will continue to support Africa and South Africa's comprehensive infrastructure development programmes, as part of supporting sustainable development and prosperity.

We welcome the decision to prepare a new BRICS-led Development Bank forinclusive and sustainable development projects.

This development is welcomed by many other African leaders as it will support our priority infrastructure projects as well as trade and investment opportunities with ourBRICS partners.

Such a bank has great potential to help us create good jobs in developing countries.

We also discussed the need to support an open and merit-based process for the selection of the new President of the World Bank.

With regards to global governance, we reflected on the comprehensive reform that is required of global decision-making structures, to better reflect the current realities of a multi-polar world.

This is particularly critical when we speak of the United Nations.
We have also discussed today peace and stability and the situation in the Middle East and North Africa. This requires more than ever, strong global governance.

As BRICS leaders we also discussed the important issues of food security.

African agriculture is especially vulnerable to climate change – as well as other challenges such as energy security and rapid urbanization as all these are fundamental to ensuring the well-being of our people.
The achievement of the Millennium Development Goals by 2015 has entered a critical stage and the deadline should not be postponed.

On the matter of inclusive growth, we are concerned about the current impasse in WTO trade negotiations, and the threat to the Doha Development Agenda.

Developing economies are under pressure to offer additional and unreciprocatedaccess to their markets in industrial products and services, in exchange for moderate reforms in agricultural protectionism. This is unfair, un-mandated and anti-development.
Excellencies
Distinguished guests,

We would like to thank Prime Minister Singh and the Government of India for the excellent arrangements and warm hospitality.

South Africa looks forward to hosting the fifth BRICS Summit in 2013.
I thank you.

Source: The Presidency of the Republic of South Africa
---