---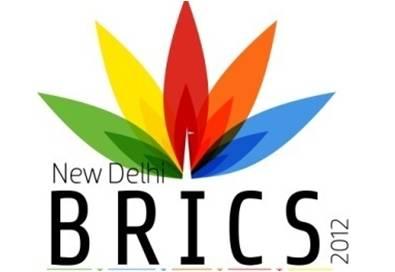 Strengthen Mutually Beneficial Cooperation
to Create a Better Future
Hu Jintao, President, China, New Delhi, March 29, 2012

Dear Prime Minister Manmohan Singh and colleagues:
I am pleased to meet again in New Delhi to thank Prime Minister Manmohan Singh and the Government of India-based meeting made thoughtful arrangements.
The world today is undergoing great changes and major adjustments affect world peace and stability in international and regional hotspot issues keep emerging world economic recovery faced with many uncertainties and destabilizing factors, international development issues are very prominent, but for peace, development, and promote cooperation of the times did not change, and build a lasting peace, common prosperity and harmony of the world is still the desire of the people.
In this important historical period, a number of emerging markets and developing countries to seize opportunities and accelerate development, and actively explore the path of development in line with their national conditions, advocate democracy in international relations, harmony, seeking win-win cooperation in the process of economic globalization promote cooperation, solidarity, cooperation and seek development, not only changing aspects of life of over 30 billion people, but is increasingly becoming an important force to promote South-South cooperation and North-South cooperation.
We believe that the development of developing countries to improve the productivity of human society as a whole, more balanced world economy, international relations, global governance more effective, more lasting world peace and the international community should focus on the current, long-term perspective and jointly developing countries to create a favorable environment for development.
Dear colleagues!
BRIC is an important part of the extended family of emerging market and developing countries, is a positive force for maintaining world peace and promoting common development(http://www.agile-news.com/). BRIC cooperation started not long ago, but has formed a multi-level, wide-ranging cooperation framework receive substantial benefits, so that the peoples of the BRIC countries, the BRIC countries is a new starting point that we should seriously consider and explore how the future to forge ahead to promote the BRIC cooperation to the next level. Here, I would like to propose the following.
First, adhere to the common development and common prosperity. BRIC countries accounted for 40 percent of the world's population accounted for nearly 20 percent of the world's total economic output, foreign trade accounted for 15% of the world. We insist to run their own affairs and keep the economy growth, the good momentum of improving people's livelihood, which in itself is a major contribution to the world economic recovery and growth.
Second, equal consultation, deepening political mutual trust. BRIC countries are an important force in safeguarding regional and world peace and stability through dialogue and exchanges to enhance mutual political trust, fully take care of each other's major interests and concerns of the international community of mutual respect, equality model of consultation, good friends and good partners forever. vigorous cooperation to push forward the issues on which consensus has formed, and find it difficult to form a consensus, should be gradual accumulation of the conditions for cooperation(News News http://www.agile-news.com/).
Third, the pragmatic cooperation, and lay a solid foundation for cooperation. Pragmatic cooperation is the important support of the BRIC countries will not cooperate. BRIC countries have different national conditions, the development of many different forms, which is complementary advantages, to promote mutually beneficial cooperation opportunities. The principles of practical and highly effective efforts to make cooperation in various fields to play its due role in consolidating the BRIC countries cooperation in the economic, social, and public opinion. To implement the consensus we have reached to strengthen consultation and cooperation of fiscal and financial sector, the current grasp realistically the content of cooperation, build brand items, and tap potential for cooperation, enrich cooperation content.
Fourthly, international cooperation and promoting world development. BRIC countries should strengthen communication and exchanges with the rest of the world, sharing the fruits of cooperation to promote global economic governance reforms, the increase in emerging market and developing countries, representation and voice. to jointly promote South-South cooperation and North-South dialogue, to do the defenders of the interests of developing countries should strengthen communication and coordination in the field of international economic, financial, trade, development, and jointly promote the world's economy is strong, sustainable and balanced growth to strengthen in communication and coordination in the Group of Twenty, the United Nations and other multilateral mechanisms, reflecting the attention and support of the BRIC countries to multilateralism.
I believe that a cooperation framework for continuous improvement, the results of cooperation richer BRIC cooperation mechanism is conducive to enhancing the welfare of the people of the Member States are also bound to the world peace, stability, prosperity, and make greater contribution.
Dear colleagues!
After 30 years of development of reform and opening up, China has achieved remarkable development achievements. China's rapid development, not only to the 1.3 billion Chinese people out of poverty, but also for the world to create development opportunities. The same time, China's economy maintained steady and rapid development faced with many challenges, China is the world's largest developing country, China will firmly grasp the theme of scientific development, to accelerate the economic development pattern and economic restructuring, vigorously expand domestic demand, to ensure and improve people's livelihood and maintain economic stable and rapid development, and maintaining social harmony and stability.
No matter how the international situation changes, China will always hold high the banner of peace, development and cooperation, unswervingly follow the road of peaceful development, unswervingly pursue a win-win-win strategy of opening up, to achieve their own development and is committed to promoting common development, China firm support for the BRIC countries to adhere to through thick and thin with the developing countries, together with one heart.
Thank you!
Source: Agile News
---